Naples Shopping
FOR IMMEDIATE RELEASE
Qi New York -Opens Retail Store in Naples, Florida
Warm Welcome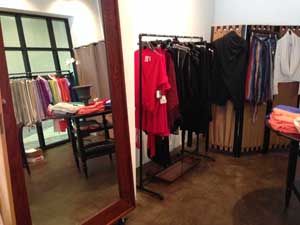 New York, New York-December 11,2012
Contemporary cashmere company Qi New York is opening its first retail location in Naples, Florida at The Mercato 9115 Strada Place. Qi is known for its expertise and creativity in knitwear and its use of the finest Inner Mongolian cashmere. The store will host a full range of ready-to-wear and home products from Qi Home, Qi New York, and their sister line Ainsley.
"We are thrilled to celebrate the opening of our first store in Florida," said Jean Kolloff, president of Qi New York. "The opening of this store marks a new phase of expansion for the company and, in many ways, brings the brand to life. For the first time, our customers can see a curated selection of products from both divisions-Qi and Qi Home-and experience the Qi lifestyle of modern luxury."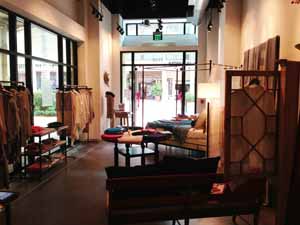 The 800 square-foot store features an industrial décor, where black rustic piping acts as a striking contrast to the cozy cashmere loungewear and blankets. Merchandise from Qi and Ainsley's winter 2012 collection, and Qi Home which includes accessories, tweed jackets with raccoon fur, shawls and throws in high quality cashmere. "We've had our sights set on opening a luxury concept store for a while now," said Kosi Harris, marketing manager. "Naples happens to be the perfect location because its residents are affluent tastemakers who understand and appreciate our enthusiasm for sophisticated style and dedication to using the highest quality raw materials."
ABOUT QI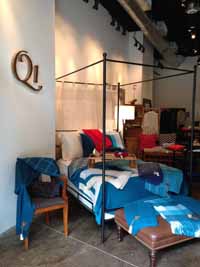 Qi New York is a contemporary knitwear company that creates high-quality and modern knitwear at an affordable price. Our in-house design team worked to transform traditional knitwear by traveling worldwide to find the most luxurious and coveted cashmere available. Since 2002, Qi has grown substantially-but has never wavered in its commitment to bringing style and comfort to our customers. Qi stands for innovation-when purchasing a Qi product, you know that you will be selecting products that withstand the test of time in both quality and design. Cashmere is one of the most expensive fibers in the world-but we reject its traditional use, and instead produce novel, sophisticated pieces that are luxurious and on-trend.
ABOUT MERCATO
Anchored by Whole Foods Market and Silverspot Cinema, an 11-screen premier-style theater, Mercato offers 12 notable restaurants, 20 upscale retailers and luxury residential condominiums at Strada. Mercato hosts a vibrant year-round event calendar including the Mercato Nights Music Series and Movies on the Lawn. To learn more, visit www.MercatoShops.com OR www.facebook.com/mercatonaples.
High-resolution photographs and store images are available for publication upon request.
For more information, please visit:
Qi New York site https://www.qinewyork.com
Qi Home site https://www.qi-home.com
-- .